Redwood Audio is pleased to announce our support of the Vo-96 Kickstarter campaign!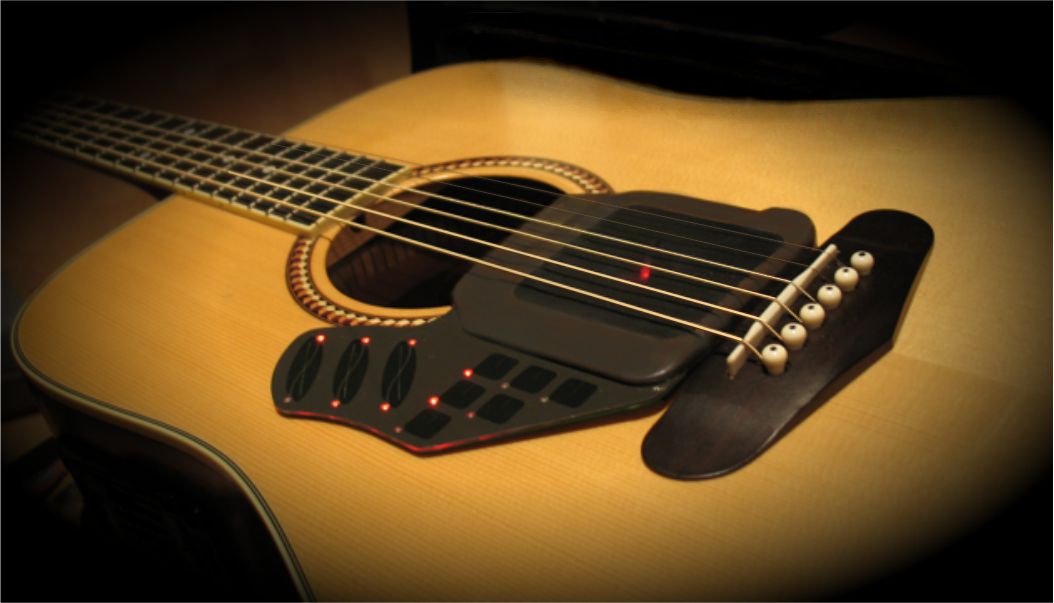 We hope this support helps bring the Vo-96 to life and into our shop for future builds.  The technology – being described as "Acoustic Synthesis" – represents, in our view, a huge step forward in active string control.  The device allows independent control of odd/even harmonics, sustain length (including muting) and adds the concepts of auto modulation, tremelo and arpeggios.  In a sense, it brings the many concepts of wave synthesis direct to the sting vibrations of your guitar.
If you have been following the technology, its proof-of-concept debut was as the Moog Lev-96 which had some good buzz in the media (and got our attention).  It is now being productized by the inventor Paul Vo as the Vo-96.  You can find out more at his site or the kickstarter page including the growing number of youtube videos.  If you want to join the backers, there are still two weeks left to back with rewards including 1st run units.  Be sure to check back with Redwood Audio to see how we get on with our kit as well as the upcoming builds.