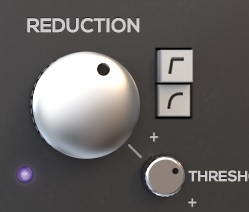 Redwood Audio is proud to announce the release of the Wilkinson Audio DeBleeder!  The DeBleeder can remove drum bleed and leakage from tracks by automatically following the desired drum signal, or an external trigger fed into the side chain.  By cleaning up the tracks early in your effects chain you gain more control over the rest of your mixing/mastering process.
The DeBleeder is the second collaborative project for which Redwood Audio provided the software development and effects design, while Alex, owner of Wilkinson Audio,  provided the product vision and tuning know-how resulting in the DeBleeder's simple, yet powerful user interface.
You can find out more or purchase a current version of the plugin from Wilkinson Audio.  Available today on OSX/WIN in VST, VST3, AU and 64bit AAX!