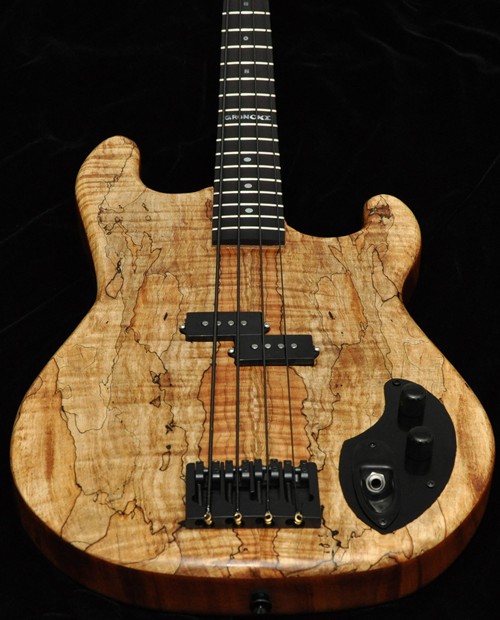 We are excited to announce the completion of Redwood Audio's first bass guitar and thus fulfillment of our first made-to-order custom instrument!  Read more about it in our guitars section.  We hope to include sound samples of all our instruments shortly.
It was a delightful build process which also served as a study in some of the classic designs in modern lutherie.  There is something very satisfying in exploring these basics of form and function which draw a focus on quality and craftsmanship.  The selected woods and hardware used for the build did not disappoint either – The result is a traditional bass with plenty of character and very pleasing tones.
As always, if you have comments or ideas for a project you would like to share with us, please feel free contact us.